Troubleshooting and Servicing Commercial Reach-In Equipment

Educational DVD & Brochure

This video developed to give access to information on expansion valve systems, defrost systems and different line dryers. Helps to evaluates Reach-In systems by checking evaporator settings, finding subcooling temperatures, or measuring superheat settings.
Ten Chapters in this video and workbook includes:

Refrigerator systems operation overview
Electrical systems operation overview
Evaluating a reach-in refrigeration system
Quiz questions and testing your knowledge
Using gauges and a temperature /pressure chart
Evaporator superheat in a TEV refrigeration system
Subcooling in a TEV refrigerator system
Safety switches and control devices in commercial reach-in equipment
Electrical systems in commercial reach-in equipment reach-in equipment
Quiz question review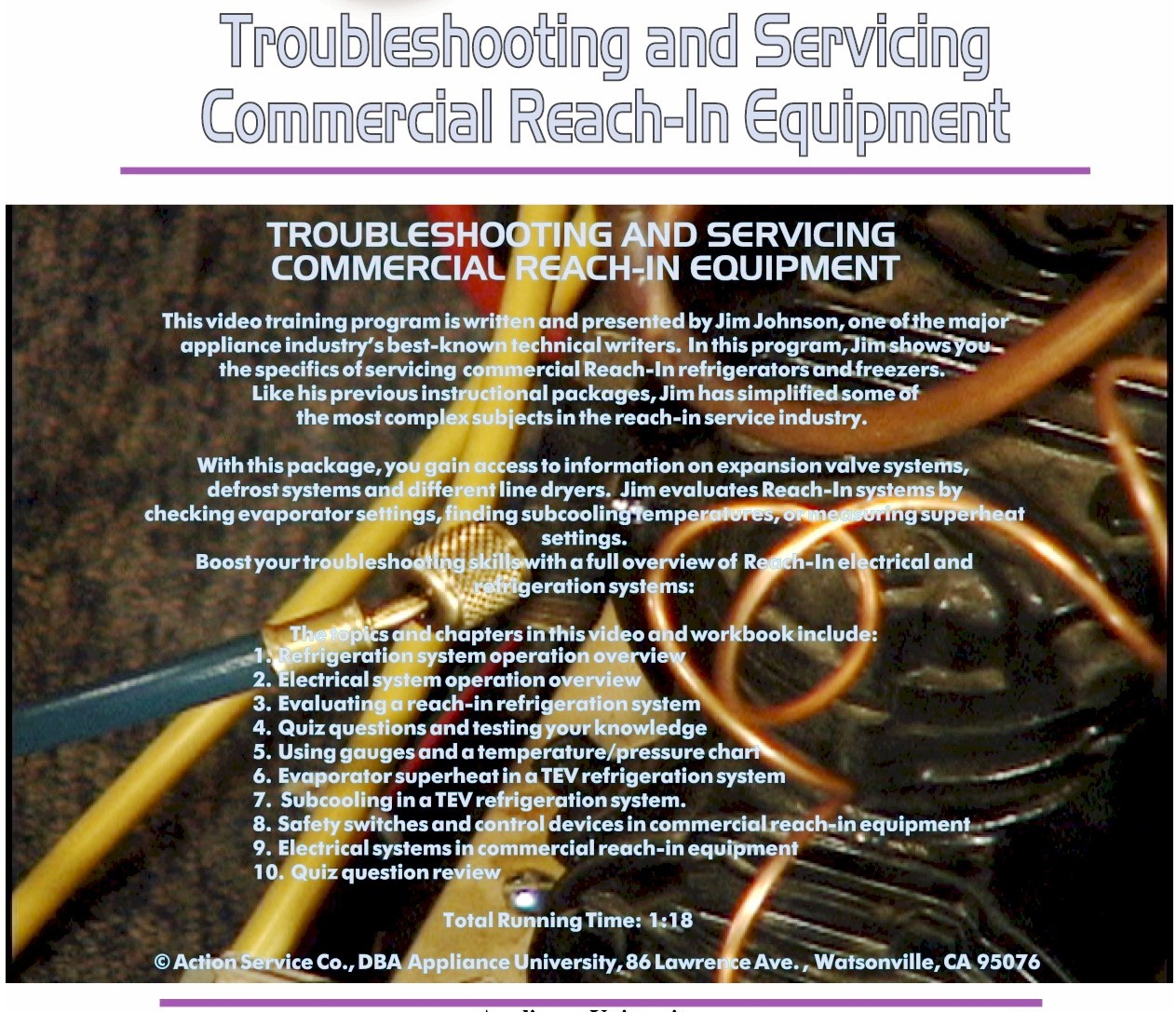 Product Warrenty Satisfaction Guaranteed on videos. AU intend to produce and deliver a product that will meet your satisfaction. If you encounter any problem with our products please contact us for replacement with in 10 days. Product image-icons seen on www.applianceuniversity.com are for illustrative purposes only, representing products being sold. The information on the DVD is what is being sold, not the cover illustrating the product. The actual cover illustration could be different.